Factories, food-processing facilities
In facilities, such as factories or food-processing companies, there is a higher level of requirements in terms of hygiene. For this purpose, we are able to design your factory and supply it so it is in comply with HACCP system. Each control point should be equipped with products for sanitation, disinfection and cleaners for accessories used in these enviroments. Except of the standard production, we can offer you a consultation that might lead into customized set of products that suits exactly your needs.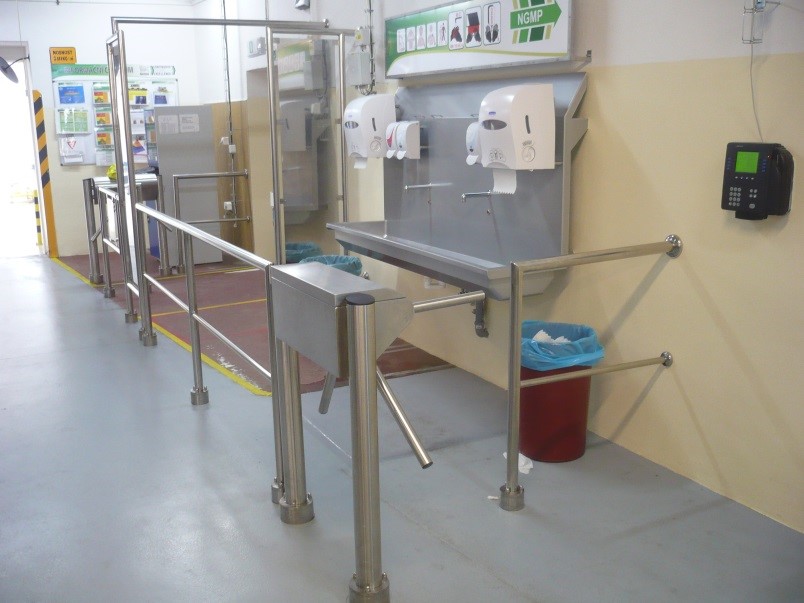 Food-processing facility vizualization
These interactive models shows each part of such facility. When an item is focused, short description is shown with a link to the product or section with it.
Working facility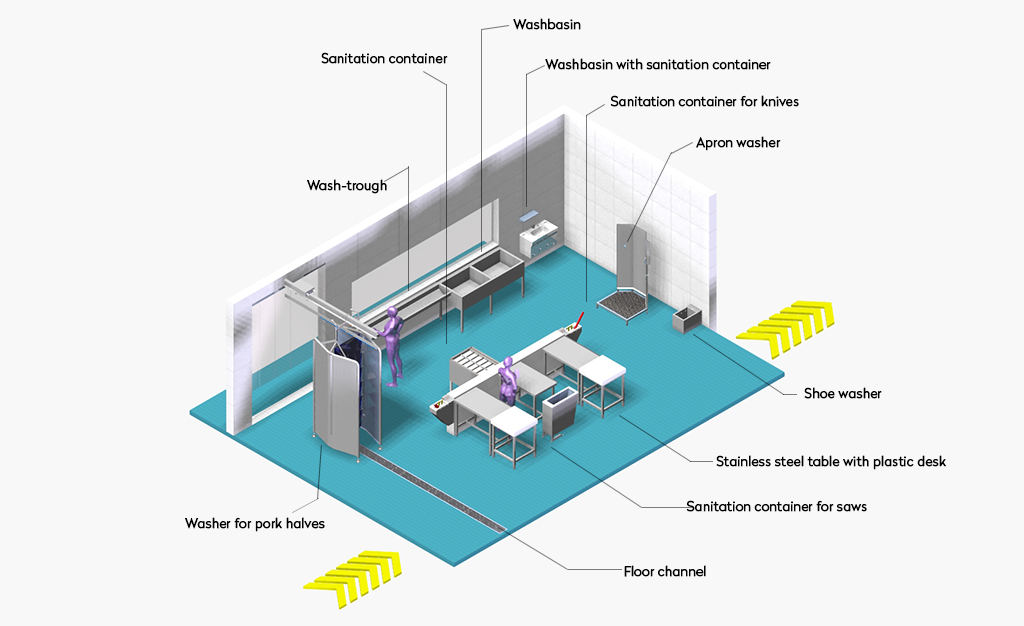 Changing room for people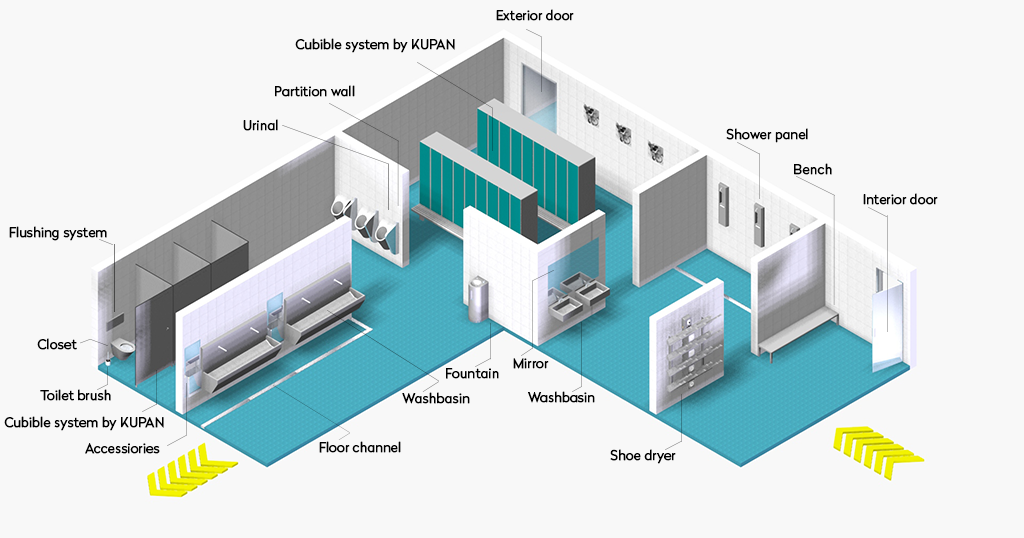 Changing room for workers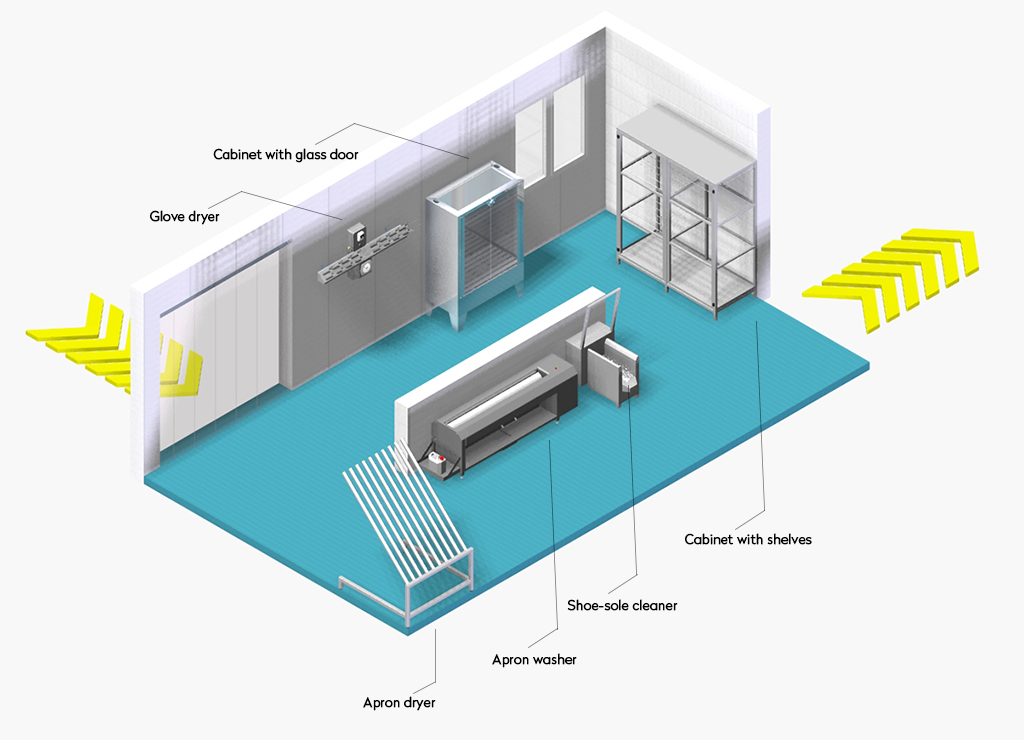 Disinfection room