The BDS 02 is stainless steel ford with railing ensuring disinfection of working shoes when walking through the determined area and is intended for floor installation. Imperfections in the floor are balanced out by four adjustable hobs. The construction of the system allows the outlet to be placed above floor level. The height level of the disinfectant liquid is regulated by throwing up the socket of the spillway. The ford can be emptied by taking out the spillway. Removable grids make maintenance and cleaning easy.
As per customer's requirements the ford can be equipped with a turnstile, hand disinfection and other accessories.
Disinfectant liquid is not part of the delivery.
Package contents
ford body with handrail
stepping grids 5 ps
spillway socket
| | |
| --- | --- |
| Outlet | d = 75 mm |
| Amount of disinfectant liquid | approx. 120 l |
| Weight | 120 kg |
Setup outlet d = 63 mm via effluvial cover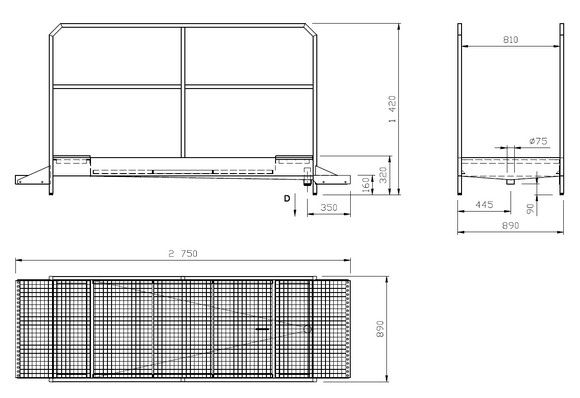 Manual
Data for projectants