It is almost necessary for a sitting person to have a reclining mirror above the wash basin so they can adjust the mirror's angle to see themselves as needed. For this reason we also offer reclining mirrors that meet this requirement as well. Our product range additionally includes one standard mirror type for customers who would find a reclining mirror superfluous.
Complete delivery
Tilting mirror
Fixed mirror
For installation, use a drill bit with a diameter matching that of the supplied wall plugs.
To attach the bar to a wall using the supplied screws and wall plugs, it is necessary to use all of the anchoring holes.
The supplied fasteners are intended for walls with adequate load-bearing capacity (solid brick, concrete). For walls made from different materials, it is necessary to choose appropriate fasteners.
Mounting of the tilting mirror: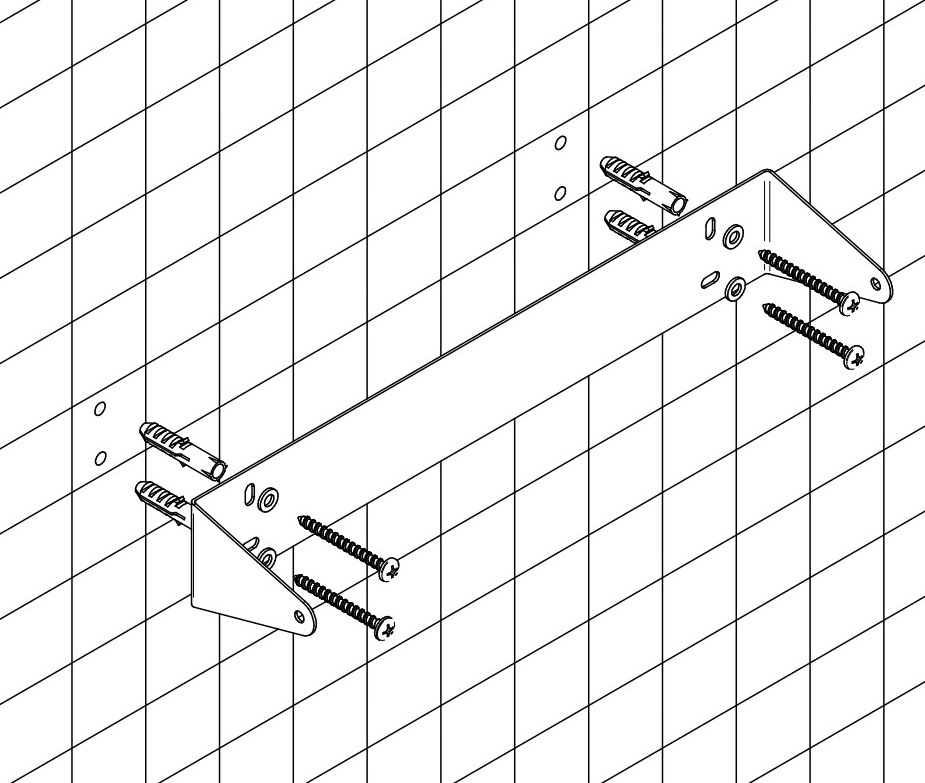 Mounting of the fixed mirror: