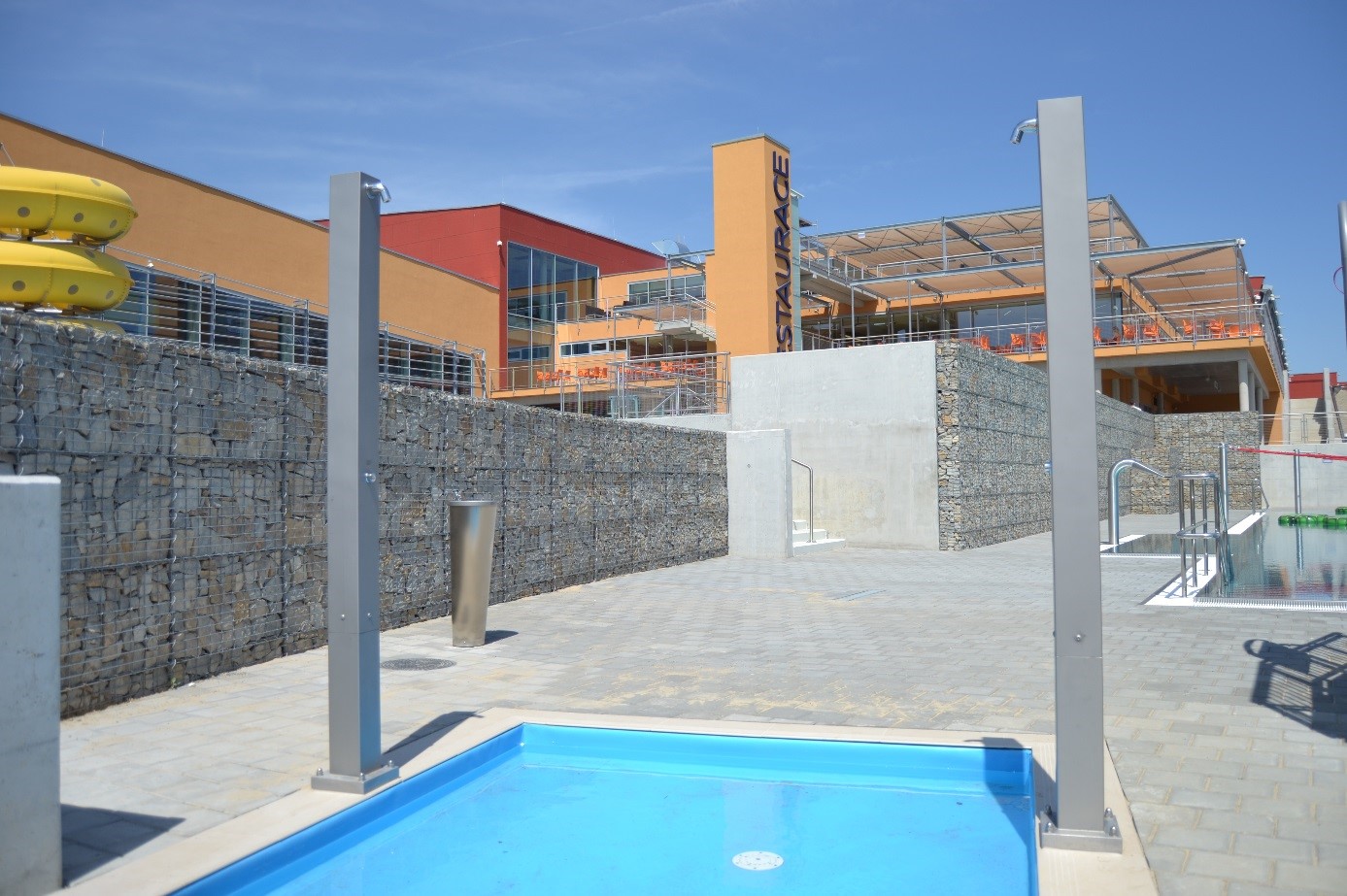 Description
Based on the demand of the Aqualand Moravia developer, AZP Brno supplied shower columns made of stainless steel that are located at outdoor and indoor pools and serves to shower the entire body before entering the pool and cooling during a warm day. There are several drinking fountains distributed all around the area. Mens' room is supplied with ceramic urinals with the intelligent flushing system.
Range of project
Urinals with automatic intelligent flushing system:  AUP 44
Shower columns equipped with one, two and four shower heads : SPS 01
Place of realization
Aqualand Moravia, Pasohlávky
Investor
ŽS Real, a.s.
Building company
Metrostav a.s.
Photogallery