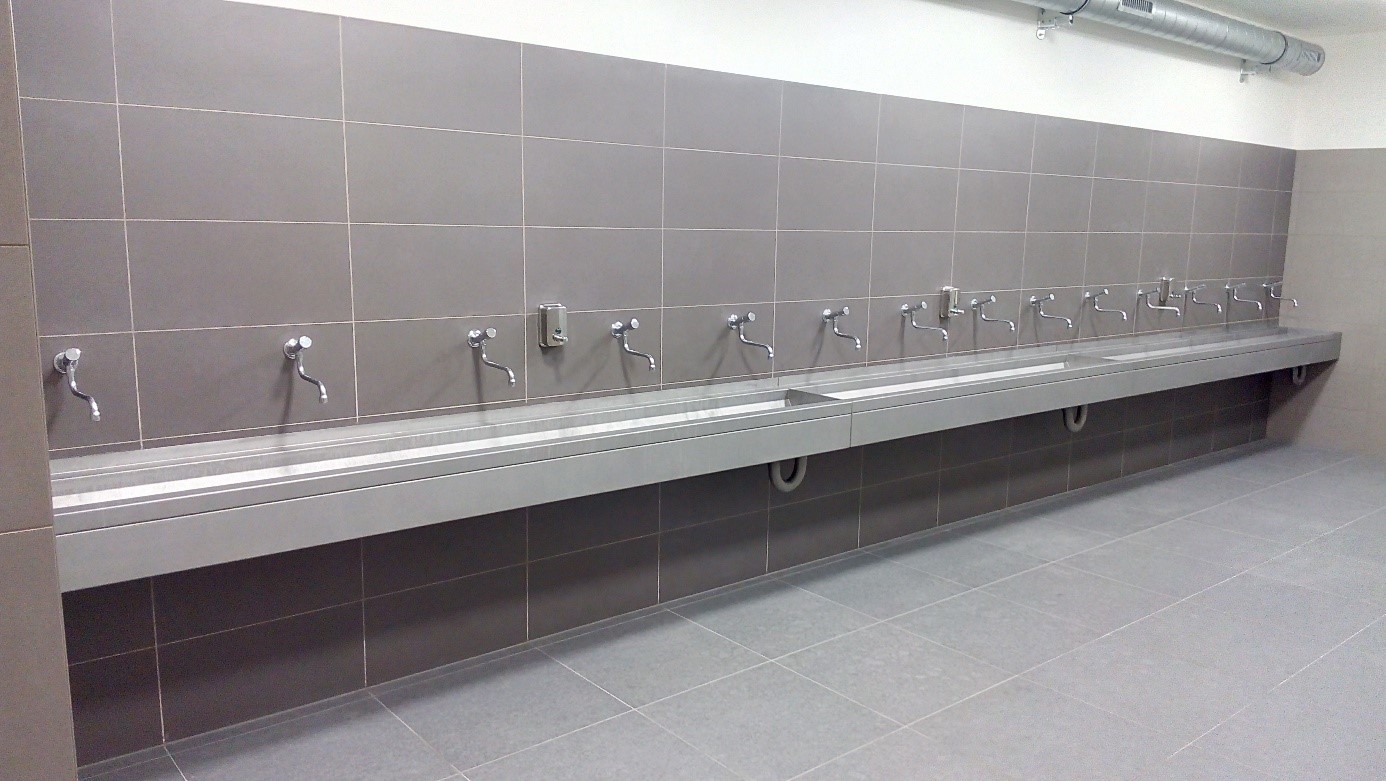 Description
Complete toilets reconstruction at the ice hockey arena in Příbram which serves its visitors. Part of the delivery consists of two custom products. One of them is AUL 06 wash basin produced directly for the installation site as well as a large U-shaped urinal trough.
Range of project
Custom AUL 06 + stainless steel syphon – wall-mounted jacketed stainless steel trough
VT 4 – wall-mounted push valve with a rotational water tap
AUZ 03 – wall-mounted antivandal stainless steel closet
Custom ZP 02 ,,U-shaped" – Built-in stainless steel urinal trough
COS 3 – Device for time-controlled flushing
Place of realization
Ice hockey arena Příbram, Legionářů 378, 261 01 Příbram VII
Investor
Sportovní zařízení města Příbram
Building company
MTStav Příbram, s.r.o.
Photogallery