U-shaped flip-up support bars are an essential aid used to support mobility around wash basins and toilets. You can enlarge the space around the toilet by flipping up the bar. Standard bar lengths are 600 mm and 813 mm. Flip-up bars are made in versions with or without a toilet paper holder with three surface finish options.
Grab bars are made with the following surface finish options:
White, powder-coated
Polished
Brushed (matte)
Complete delivery
Handle length:
Stainless tube d=32 mm;
Mounting: Six-hole mounting plate 100×250×3 mm;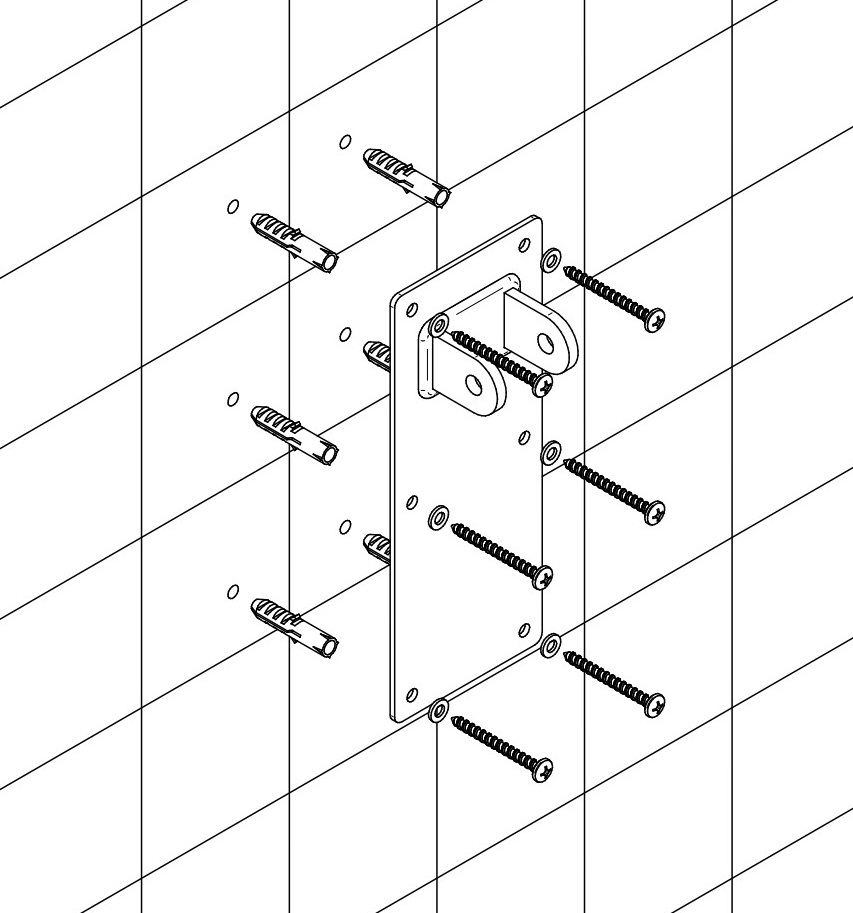 For installation, use a drill bit with a diameter matching that of the supplied wall plugs.
To attach the bar to a wall using the supplied screws and wall plugs, it is necessary to use all of the anchoring holes.
The supplied fasteners are intended for walls with adequate load-bearing capacity (solid brick, concrete). For walls made from different materials, it is necessary to choose appropriate fasteners.